Recirculating Chillers for Laboratory Use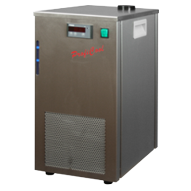 Powerful –
not only for laboratory use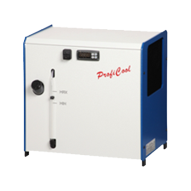 Small and very quiet –
not only for laboratory use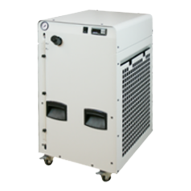 For special and sophisticated cooling assignments
What is a recirculating chiller for laboratory use ?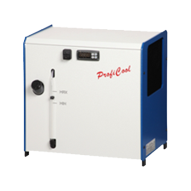 This range of National Lab recirculating chillers is especially designed for use in laboratories or pilot plants with laboratory-type conditions.

Apart from catering to the space constraints and pump performance requirements, they also take account of the demands for lowest possible noise emission.

These recirculating chillers are also supplied as compact, ready-to-install appliances for cooling liquids within a circuit.
As is the case with recirculating chillers, they use water or water with additives as the liquid (= cooling medium).

Laboratory recirculating chillers have a similar construction and function to recirculating chillers for cooling water. Depending on their design, they can be used as both atmospherically open and closed versions. They are therefore also suitable for cooling open baths as are frequently used in laboratories.
Wherever small cooling capacities of 300 W to approx. 2 kW are required, laboratory recirculating chillers are used for cooling laboratory apparatus, distillation and extraction systems, but also in spectroscopes, X-ray equipment and many other applications.

Due to their compact design and ease of use, our laboratory recirculating chillers are now also found in numerous industrial applications where suitable conditions prevail.
Schematic diagram of recirculating chillers
Single-circuit system including tank
1. compressor
2. condenser
3. expansion valve
4. evaporator
5. pump
6. consumer / application
7. tank
---